About Rabbi Gordy
Your Rabbi as Needed
Are you looking for a pluralistic, independent rabbi who can help with your wedding, baby naming, or other life cycle officiating? Maybe you're curious about converting to Judaism, or experiencing some other spiritual soul searching, or perhaps just interested in some meaningful learning. No matter where you are geographically or in your journey, Rabbi Gordy of My Family Rabbi is ready to help you!
"Thank you so much for making Samantha's Bat Mitzvah such a special day for our family and friends. We got so many compliments about how you made the service such an inclusive experience for everyone, regardless of their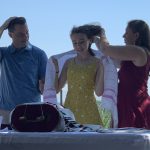 Jackie W
"Thank you for doing such an amazing job during our wedding. Everybody was extremely happy and commented on how nice the ceremony was. Thuy and I also enjoyed working with you during the planning, and we are extremely ha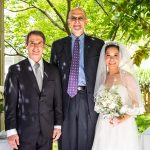 Edo and Thuy
"The ceremony was a huge success and everyone absolutely loved the service."
"R'Gordy was friendly during the ceremony but didn't intrude on my family. Given that we are an interfaith couple, he was very flexible in letting us select readings and prayers for the service."
"Rabbi Gordy was my rabbi in Maryland and showed the unique combination of being a wonderful teacher and spiritual guide, as well as a skilled, non-judgmental counselor."
"After meeting Rabbi Fuller and immediately connecting with him, it was a no-brainer that we would ask him to lead our wedding ceremony. He carries himself with a certain esteem, yet is still a fun-loving, relatable guy.

Scott and Allyson Reister
Waco, TX